Rescue of a Black Crowned Night Heron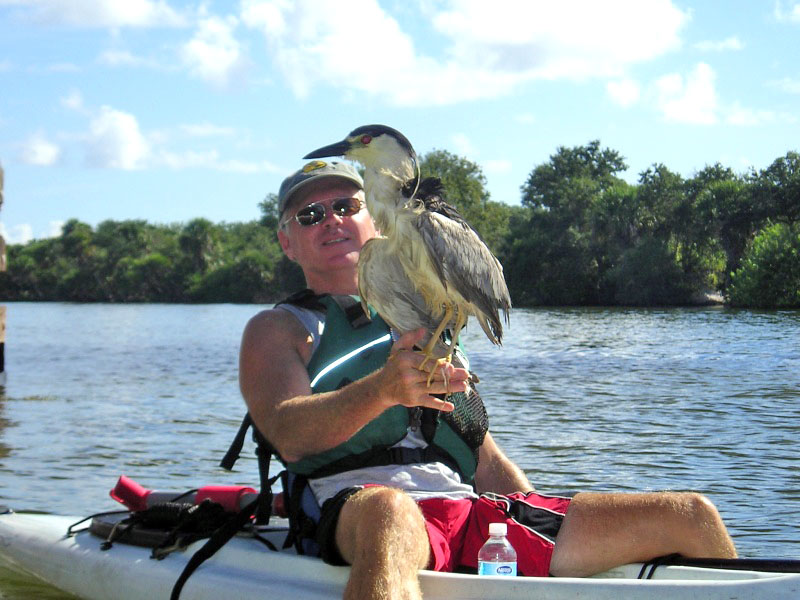 One of our passions is caring for the 'residents' of the wildlife refuge. Too often fishing line and tackle get caught and left in trees along the banks. Frequently birds - especially night herons become tangled in this line and thus disabled. We work with a local wildlife rescue center and Sea World to make sure these animals are cared for with the highest level care available in Central Florida.

To date we have rescued over 30 birds of many species - often with patrons assisting in the rescue. Many are treated and released immediately with only superficial wounds. Others are sent to Sea World for extensive surgery and rehabilitation.