Events
Paddle and A Pint Tour

Paddle & A Pint Event between Playalinda Brewery & A Day Away. We have created this tour which includes a 90-minute kayak tour with us on the Merritt Island National Wildlife Refuge and after the paddle head over to the Hardware Store location of Playalinda Brewering Company for a pint of craft brew (1 free voucher included with reservation) with a reserved table to congregate with fellow paddlers. Click the image for booking details.
Price:
Bioluminescence Tour - $45 per person plus tax
Daytime Tour - $40 per person plus tax
Own Kayak Price is $10 off per person price. Own kayak reservations are limited to two per tour. To use your own kayak for this event you will need to call the office to make a reservation.
BOOK NOW
GREY ISLAND Another Final Frontier: Spoil Island Habitat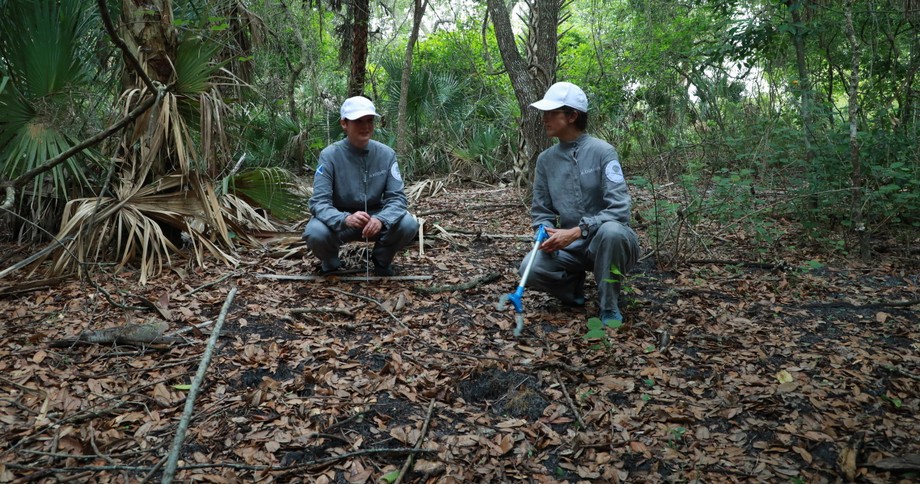 Did you know that Kennedy Space Center is located inside of a National Wildlife Refuge?
Join Merritt Island National Wildlife Refuge's first artists in residence on a unique otherworldly expedition exploring the past, present and future of Kennedy Space Center's Mosquito Lagoon.
Kayak to Grey Island where you will be greeted by the artists who will talk about their experience living in a NASA inspired habitat on the island in summer 2019. Explore their tools, habitat, and documentation while snacking on astronaut Neapolitan ice cream bars. Listen to stories of intrepid locals who set up elaborate camps on the islands in Mosquito and Indian River Lagoon.
The tour will include short talks by experts from NASA and Merritt Island National Wildlife Refuge who will speak about the ecological management of Kennedy Space Center and MINWR, home to over 1,000 species of plants, 117 species of fish, 68 amphibians and reptiles, 330 birds, 31 mammals and of course NASA, Blue Origin and SpaceX.
Held in conjunction with the exhibition "Another Final Frontier" at Atlantic Center for the Arts, this is a unique opportunity to meet artists Shona Kitchen and Aly Ogasian and writer/architect Charlie Hailey.
Tuesday, 21 Jan -9:00-11:45am
Thursday, 23 Jan -9:00-11:45am
Friday, 24 Jan - 4:00pm - 6:15pm
Saturday, 25 Jan - 9:00 -11:45am
BOOK NOW